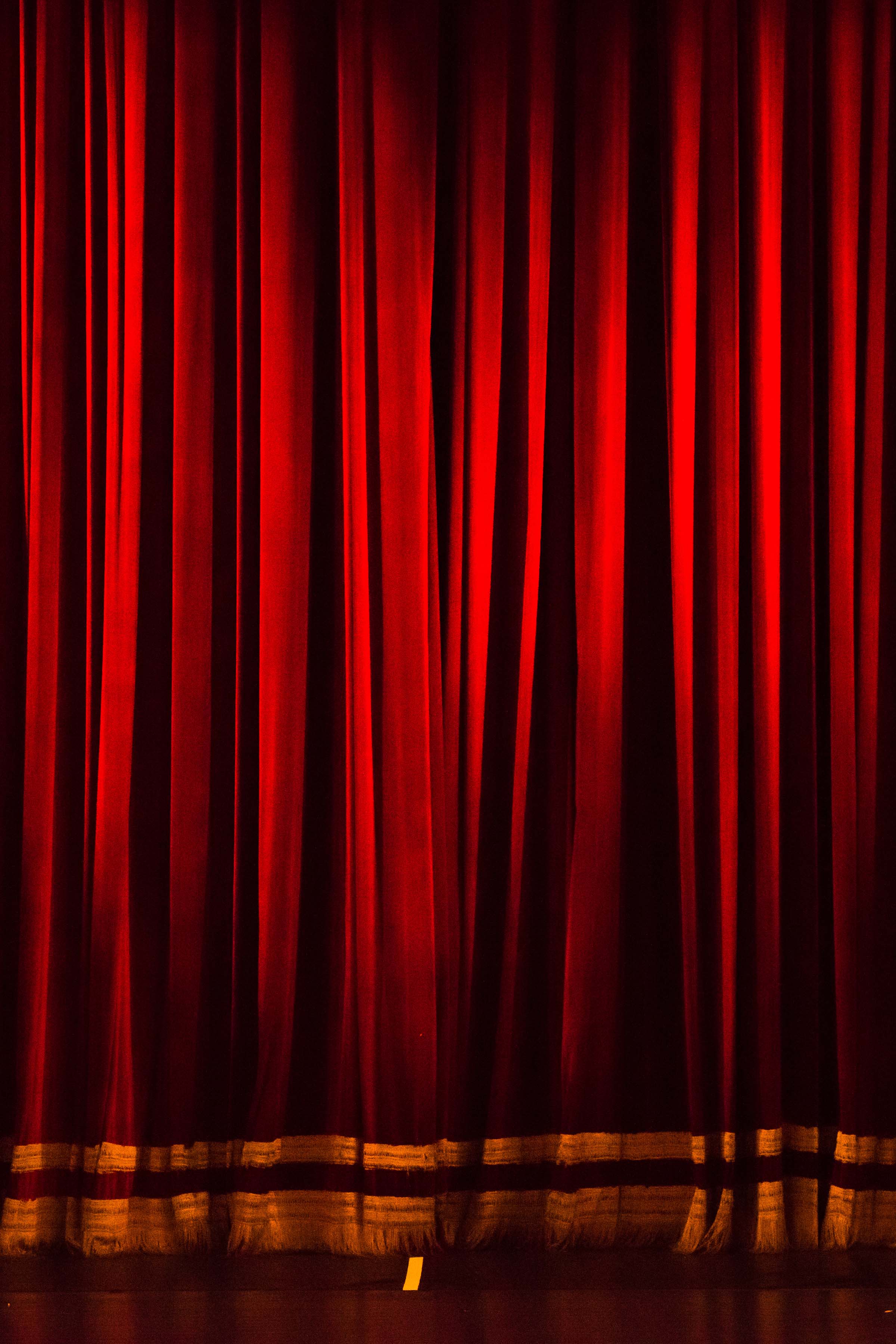 All you need to know about fire retardant fabrics
Ensuring your curtains and drapes are fire retardant is crucial for all kind of spaces, whether it's a theatre, church or village hall. Some fabrics are more resistant to flames then others, so those that are more flammable can be treated to burn slower, reducing fire hazards and adhering to safety standards.
Fire Retardant Terms
IFR- Inherently Flame Retardant refers to fabrics that are woven with naturally flame resistant fibres and meet the fire standards without having to be treated with other chemicals.
DFR- Durable Flame Retardant means that the fabric has been manufactured with a flame retardant finish and will withstand a number of cleanings before it needs to be retreated to conform to British Standards.
NDFR– Non Durable Flame Retardant relates to fabrics that have been treated to take longer to ignite. However, if they come into contact with liquid the material will need to be treated to meet flammability requirements. These fabrics are dry clean only.
CBFR- Can Be Made Fire Retardant indicates that the fabric currently isn't flame retardant, however, it can be treated to meat public spaces regulations and become either DFR or NDFR.
CNFR- Cannot Be Made Fire Retardant signifies that the fabric, such metallic or certain synthetic fabrics, can't be treated to adhere to the British Standards and therefore shouldn't be used in public venues.
Fire Retardant Treatment
When purchasing drapes for your venue, it is vital that you ensure the fabric has been treated to conform to the British Standards of BS 5867 and has the certification to prove this.  There are two different parts to this Standard that suit different applications and environments.
Type B
BS 5867 Part 2: Type B is the standard for curtains and drapes that are used in hotels, public buildings and offices. The fabric is placed on a metal frame and a flame is applied to the surface for 15 seconds both before and after cleaning. The fabric passes the test if:
The flame doesn't reach any edges of the fabric,
No burning debris falls from the fabric.
Type C
BS 5867 Part 2: Type C is the code for curtains hung in hospitals and healthcare environments. The fabric is again tested before and after cleaning, such as 50 cycles of washing. It's hung on a metal frame and then a flame is applied to the fabric surface for 5, 15, 20 and 30 seconds. The fabric then passes the test if:
Both the after flame and afterglow don't exceed 2.5 seconds,
The flame doesn't reach any edges of the fabric,
No burning debris falls from the fabric.
What Fabrics are Fire Retardant?
No fabrics are indefinitely fire resistant, but certain chemical structures mean some are more flame retardant than others.
Some synthetic fibres, such as certain polyesters, are known to be more flame retardant than other materials. They are slow to ignite, however, once they have ignited they melt rather than burn which can lead to severe burns.
Natural fibres of wool and silk are considered to be more resistant to flames over cotton and linen as they are both difficult to ignite and flames are often extinguished in the fibres.
The untreated natural fibres in cotton and linen are quick to ignite, and the flames spread quicker than other fabrics.
Textiles that include both natural and synthetic fibres can be hazardous if they ignite as they combine the fast spread of flames of natural fibres with the melting characteristic of the synthetic fibres.
The weight and weave of the fabric will also affect the ignition and burn time of the fabric. lightweight materials will burn quicker than heavier fabrics, whilst textured fabrics such as velvet will ignite more easily than those with a smooth surface.
For more information or to speak to the team about your requirements, do get in touch with the team today via our contacts page.